BALLY HEADQUARTERS ARCHITECTURE
BassamFellows created a corporate headquarters for Bally, the Swiss luxury brand. The innovative project featured two components: "The Hall," which housed the brand's corporate offices and "The Roof Pavilion," which accommodated the showrooms, executive offices, and boardroom.

To create The Hall, BassamFellows converted a disused factory building into a home for the company's 140 personnel. The Hall consists of a series of equally sized bays around the perimeter of the building, each divided by furniture elements instead of traditional walls. The design gives unity to the space through a modular, rhythmic layout and houses the principal workstations, which are organized by work teams. The space's center serves as the main nexus of circulation, enhanced by all-glass rooms that house private offices or meeting spaces. The space between accommodates informal conference areas or lounge areas.

As the complex is located adjacent to a residential area that features lakeside villas, the Roof Pavilion was conceived as an elegant, almost residential-looking structure that would appear to float on a roof terrace. The building is light in form with details made predominantly of oak and glass to reduce the harsh impact of the existing concrete structure below. The plan is rhythmically organized on a structural grid. This linear layout accommodates a clear hierarchy of spaces with executive offices and boardroom on one end, and the public showroom on the other. The design promotes a sense of place, with both areas featuring panoramic views of the surrounding lake and mountains.

The building's elegant, location-sensitive presence belies its numerous design innovations. It is not only modular in plan but also constructed using cutting-edge panelized construction to achieve super high quality and substantial cost savings. All walls, roof, floor and window elements were manufactured in a modern factory as a series of parts and shipped and assembled on site. Excluding interior finishes, the remarkable building was erected in ten days.

SHARE +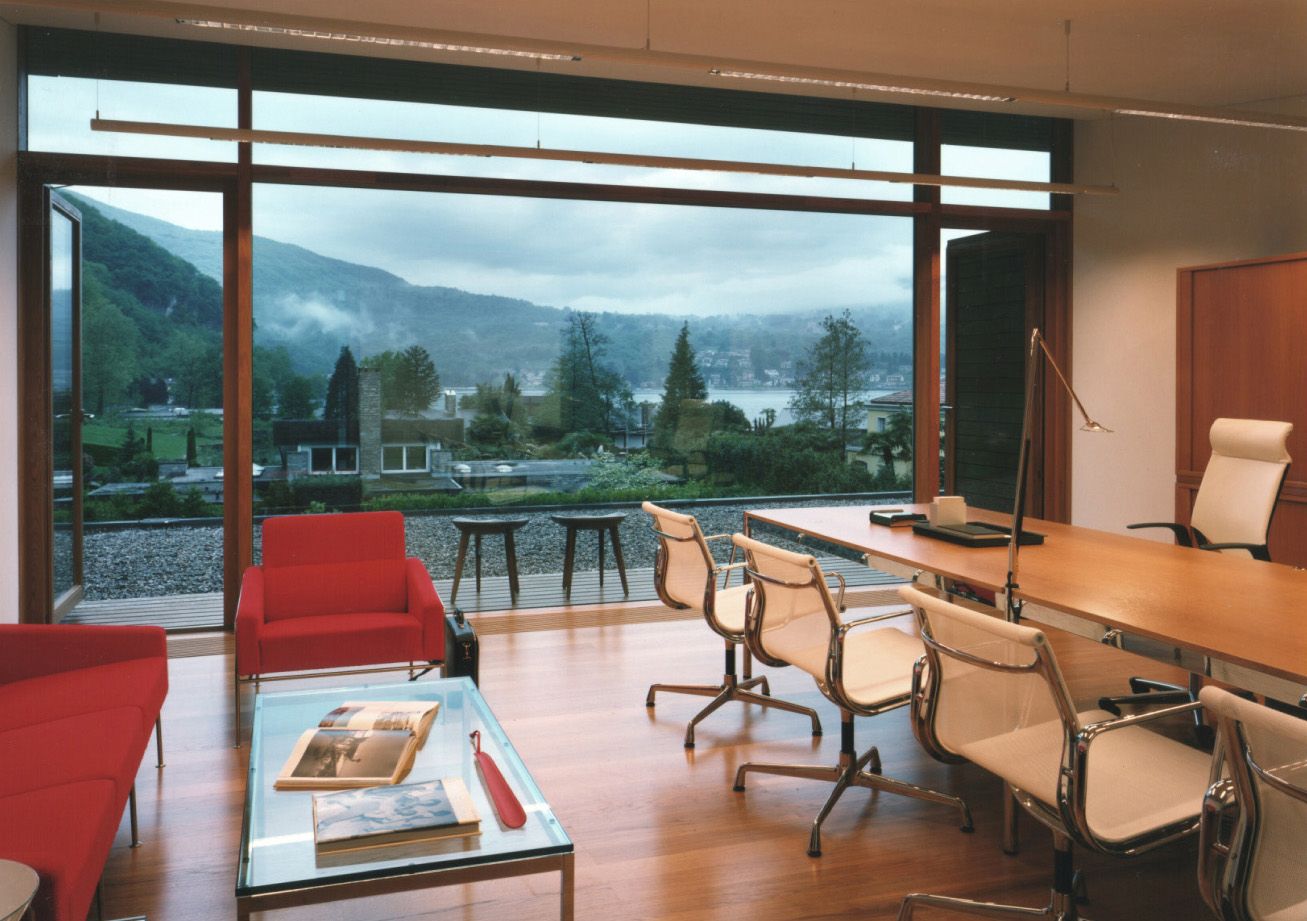 A sense of place; many of the company's executive offices possessed panoramic views of the surrounding lake and mountains.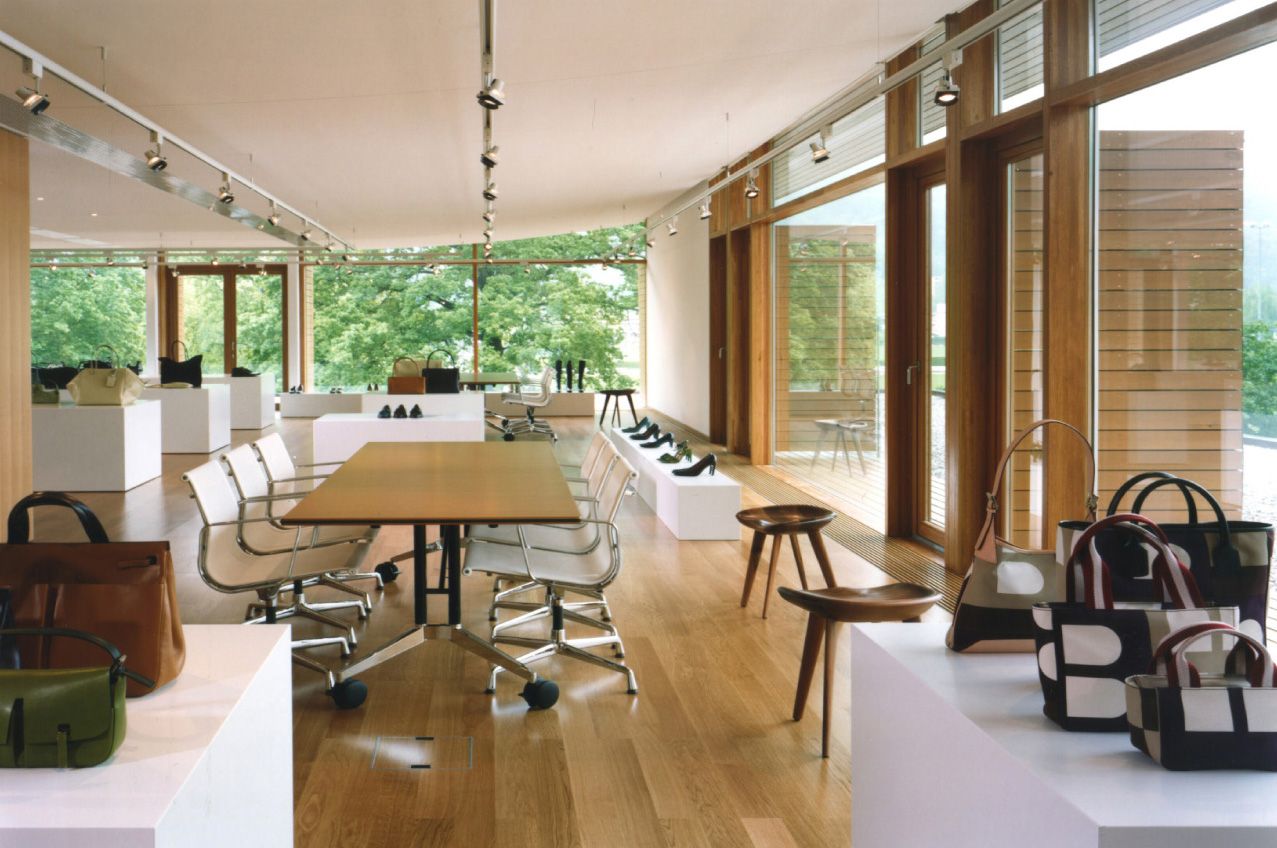 To accommodate a changing fashion mix, Bally's showroom was designed to be completely and easily reconfigured.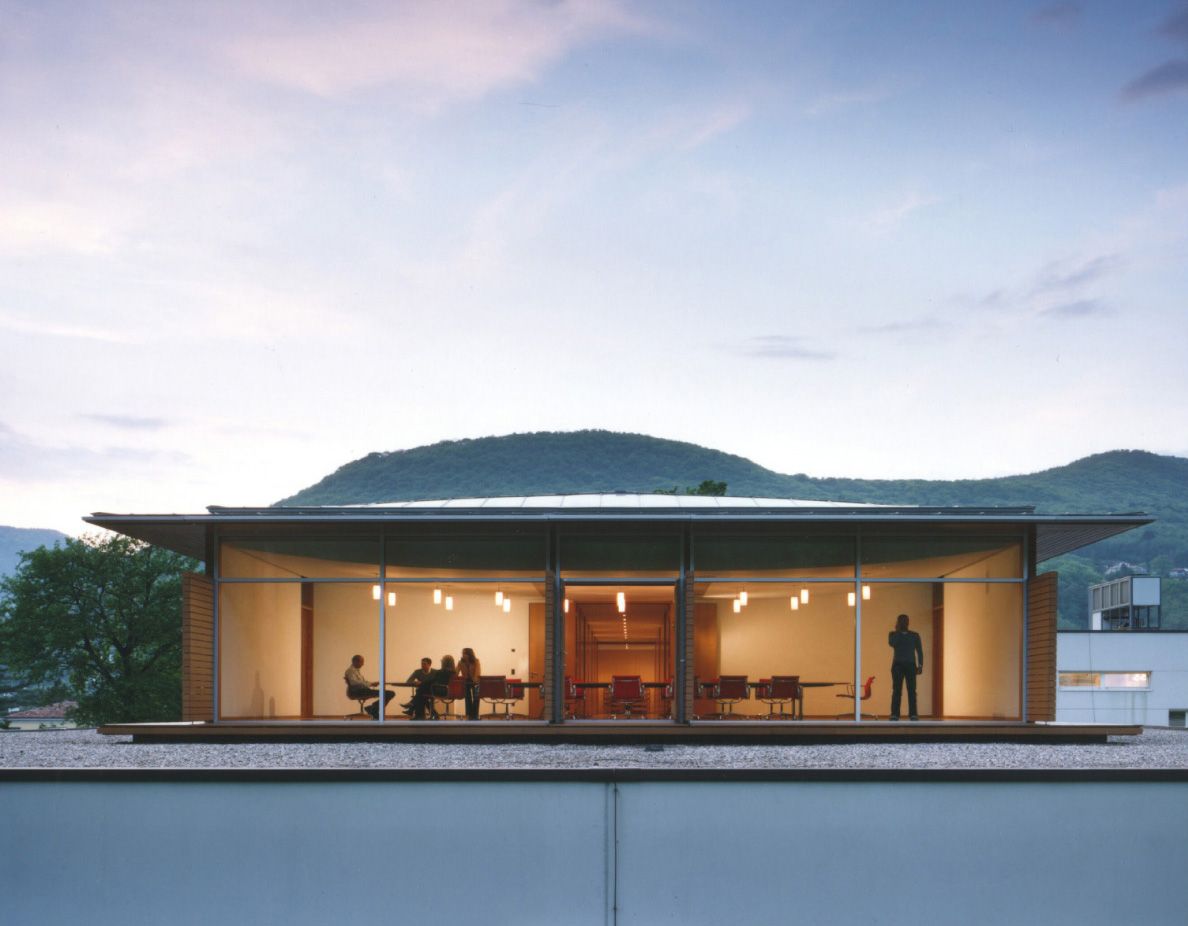 The Roof Pavilion was conceived as an elegant, almost residential-looking structure that would appear to float on a roof terrace.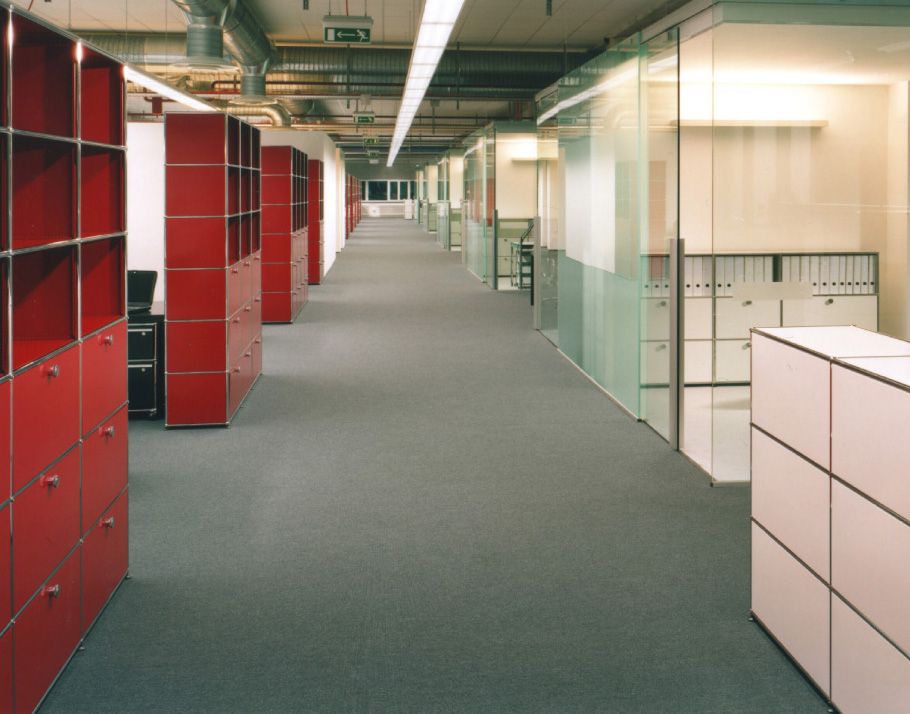 The Hall is composed of a series of equally sized bays around the perimeter of the building, each divided by furniture elements instead of traditional walls.
A slideshow chronicling the building's construction using the innovative component system, which allowed it to be built in just ten days.

LEAD IMAGE
BassamFellows created a corporate headquarters for Bally, an innovative project that included a cutting-edge new structure atop a renovated factory.